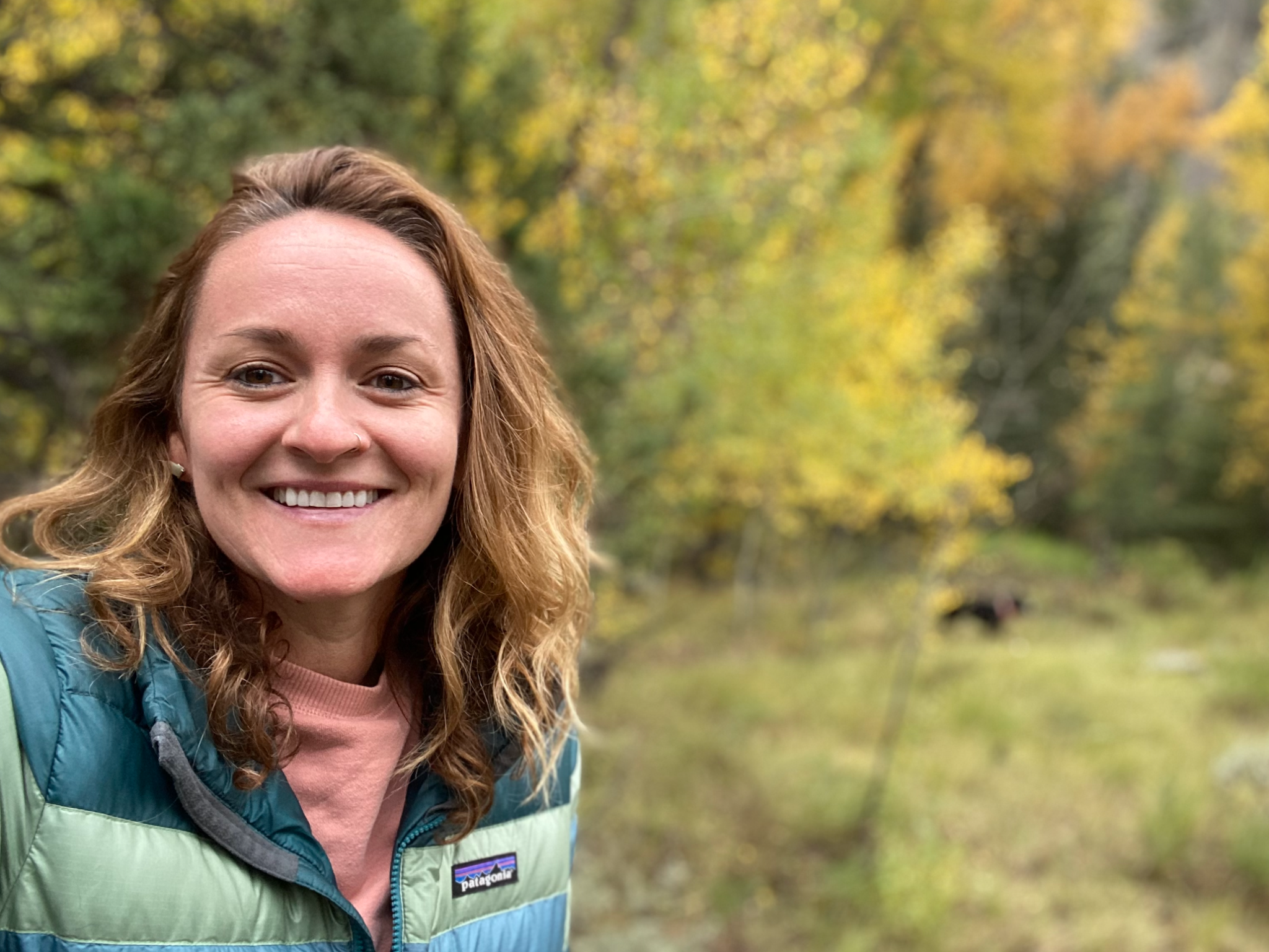 A little about me...
My favorite professor told me right before I graduated,  "this degree is worthless unless you keep writing...then it's a charcuterie board baby." 
Not sure what to do with that, but it seemed like she was telling me to keep writing—so I did.
I started working at Gusto in 2015. In the early days we did whatever had to get done and I spent a lot of time trying on all the hats and seeing which parties they got me into. 
Most memorable party, you ask? No surprises here: Writing. I've been writing for Gusto for about 7 years. First as a technical writer, then a content strategist, and now as a UX writer/content designer. I'm most enthused by my work when I focus on words and how they land. I moved into a UX design role about a year ago, but my heart will always be with the words.
In my free time I like to hang out with my dog, Pepper. She's the black blob behind me in this picture. We live in Colorado and we go on a lot of adventures in the mountains together. When you meet her, give her a scratch behind the ears—she loves that!